"解禁"华为的另一面:科技争战
中断两个月的中美经贸磋商本周重启。
中方新闻说,7月9日晚,中共中央政治局委员、国务院副总理、中美全面经济对话中方牵头人刘鹤应约与美国贸易代表莱特希泽、财政部长姆努钦通话,就落实两国元首大阪会晤共识交换意见。商务部长钟山参加通话。
据路透社报道,特朗普政府9日宣布,将豁免从医疗设备到关键电容器等110种中国输美产品的高额关税。报道说,这让原来认为加征关税会损害其利润的美国公司"松了口气"。
另外,美国商务部表示,将给部分美国企业发放许可,在保证美国国家安全的前提下,允许这些企业继续向华为出售产品。商务部长罗斯说,这是为了落实两周前美国总统特朗普在日本大阪G20峰会上对中方做出的承诺。
"解禁华为"一时被认为是为双边磋商营造宽松的气氛,但值得注意的是,罗斯本周在商务部工业与安全局(BIS)年会上的发言,透出的不只是给华为松绑这个信息。
他的讲话择其要,大概有以下几点:
1、华为仍旧位列美国商务部实体清单,Huawei itself remains on the Entity List,这是罗斯强调的一点。美国公司向华为出售产品所需的许可证范围也没变。现在商务部发放许可证,是以不威胁美国国家安全为前提,这个前提是个筐,而且完全由商务部及其属下BIS掌控。
2、技术的军用和民用边界越来越靠近,这对BIS有点挑战。从罗斯的讲话看出,未来他们会从紧掌握。
罗斯提到,美国对中国的军民融合政策保持警惕,认为中国想要获得美国技术就是为了武装军事,所以需要用实体清单来加以对抗拒绝。
BIS的存在就是要确保和加强美国在前沿技术上的优势。罗斯透露,从2017年以来,182家企业被列入商务部实体清单,包括49家中国企业、49家俄罗斯企业、20家巴基斯坦企业。
3、中兴通讯成为BIS历史上受到最严管控的公司。
4、外资对美国关键技术企业的收购或投资行为将不再受欢迎。
商务部还与美国外国投资委员会(CFIUS)等部门合作,评估对美国关键技术公司的收购,甚至涉及这些公司中的非控制性主体。2017年以来,商务部评估了665份CFIUS文件,以后CFIUS调查还将增加,会覆盖到以前未披露、但现在被认为威胁国家安全的对美技术企业投资。
5、作为2018年《国防授权法》一部分的《出口管制改革法》(ECRA)已经提出,对美国国家安全的威胁正在上升,美国需要在科学、技术、工程和制造业保持全球竞争力,其中较多属BIS的职责范围。自2017年初,也就是特朗普上台以来,BIS发起了2284起出口管制调查,比此前的两年半时间增加21%。
2017年以来,商务部还对2000多起技术销售的终端使用进行调查,25%被列为"不适宜"或"未经核实"。也就是说,商务部对这些技术的使用方表示怀疑。
罗斯的这篇不长的讲话,基本可以看作美国对中国科技分化、割裂的解说稿。
去年5月初,中美经贸摩擦刚走火,美方强大谈判代表团到北京时,其中的罗斯并没有被媒体列为对华鹰派,但现在看来,特朗普阵营的几位主将,对中国的态度越来越趋于相同。
曾任美国财长的亨利·保尔森上个月发表文章警告,美中技术割裂对美国其实并不利。他认为,技术成为美中关系中的核心问题,模糊了经济竞争力与国家安全之间的界限。
"这场争斗的关键是谁的经济将推动未来的技术并为其设定标准。"他担心的是,争斗不仅可能分化世界,双方都将彼此的技术排除在本国供应链之外,将会破坏全球创新生态系统。
中国仍然举起多边主义和自由贸易的旗帜。外交部副部长乐玉成本周在清华举办的世界和平论坛上,重申了中国领导人"开放的大门只会越开越大"的承诺,他还表示:"中国不会构筑任何高墙,也不会和任何国家脱钩"。
富士康的大东家、台湾鸿海集团创始人郭台铭是目前对美中达成贸易协议很有信心的不多见的人之一。他在两场有关经济、产业的不同论坛上曾说到,美中贸易战之后很可能演变出科技战。未来科技发展及架构面向,将没有G20,只有G2,就是美国、大陆竞争各自订出来的规格标准。
他为此提出,未来的世界将是"One world、Two systems"。
*** *** ***
以下为罗斯讲话全文:
Remarks by U.S. Commerce Secretary Wilbur L. Ross at the Bureau of Industry and Security Annual Conference on Export Controls and Security
Tuesday, July 9, 2019
Introduced by Nazak Nikakhtar, Performing the Non-Exclusive Duties of the Under Secretary for Industry and Security.
Thank you, Nazak, for that kind introduction. The United States is fortunate to have people of your caliber and experience engaged in some of the most critical issues of our time. Thank you, also, to the entire staff at BIS, for your hard work, and your steadfast commitment to our national security.
BIS has been extremely busy tackling some of the most vexing and conspicuous national security issues facing the country in decades. Economic security is essential to national security, and the intersection between the dual uses of technology is especially where BIS operates.
Its task is not easy, since the boundaries between civilian and military technologies become ever more narrow as technologies are increasingly omnipresent. But it is our job to protect the long-term interests of our country by maintaining and strengthening our advantage in leading-edge technologies.
We have no choice.
The future prosperity of the United States depends on our strategic advantage in advanced technologies. We cannot allow our most precious resource — our intellectual property —to be stolen, copied, or traded away for short-term gain. And we can no longer accept the decline of U.S. industries due to state-supported overcapacity, and the strategic — often clandestine — foreign purchases and investments in our most important technology enterprises.
I am grateful for the efforts of the many businesses in this room, helping us to defend our national interests with the least damage necessary to your short-term revenues. Your continued cooperation proves that you are patriots at heart. The Bureau of Industry and Security staff works across the entire spectrum of national security and technology agencies to identify and control the most sensitive technologies — including emerging and foundational ones — under new mandates of the ECRA, the Export Control Reform Act of 2018.
This important law was part of last year's National Defense Authorization Act, and it clearly describes threats to U.S. security arising from: The proliferation of weapons of mass destruction; Potential acts of terror; The rise of destabilizing foreign militaries; The vulnerabilities of our infrastructure; And an increasing number of cyberattacks on companies, government agencies, and even citizens.
ECRA also clearly states that the United States must remain globally competitive in science, technology, engineering and — specifically — "manufacturing sectors." It directs agencies like BIS to continually evaluate the impact of export controls on U.S. scientific and industrial leadership in order to "avoid negatively affecting such leadership." If new export controls seem necessary, the Department seeks public input, and strives for multilateral agreements so important controls are universally applied.
We are establishing an Emerging Technology Technical Advisory Committee to help review those technologies. Members of this Committee will be announced soon, and they will get to work immediately to help modernize our controls on important technologies. We are also aggressively investigating export control violations. Since the start of 2017, BIS has initiated 2,284 export control investigations, a 21 percent increase in the number of cases opened from the previous two-and-a-half years.
Of the closed cases for export violations during that same period, we had 89 civil adjudications and 70 criminal prosecutions involving a range of countries including China, Russia, Pakistan, North Korea, and Iran. In addition, we have conducted more than 2,000 end-use checks on technology sales in more than 65 countries since 2017. On average, 25 percent were either unfavorable — violations of Export Administration Regulations — or unverified, meaning we could not confirm compliance. Unfavorable determinations were turned into enforcement actions, including Unverified List designations.
In the current increasingly risky national security environment, the private sector must act responsibly, and protect technologies with national security ramifications. It is wrong to trade secret or sensitive IP and source codes for access to a foreign market, however lucrative that market might be. It is also important to stay vigilant and ensure that once exported, sensitive technologies are not diverted to countries of concern that will misuse these technologies to advance their military capabilities.
We are alert to China's civil−military fusion strategy, and understand China's tenacious pursuit of American technologies it needs to modernize its military. This cannot be tolerated, and we are updating our export control policies to account for this very real threat. BIS's Entity List denies sensitive technologies to companies endangering our national security and foreign policy interests.
Since 2017, we have added 182 companies to the Entity List, including 49 Chinese companies, 49 Russian ones, and 20 Pakistanis. On May 16 of this year, BIS added Huawei Technologies — the largest telecommunications equipment producer in the world — and 68 affiliates, to Commerce's Entity List. Four days later, on May 20th, BIS issued a 90-day General License allowing customers time to arrange new suppliers, and for Commerce to determine the appropriate long-term measures for American and foreign telecom providers currently relying on Huawei for critical services.
To implement the President's G-20 Summit directive two weeks ago, Commerce will issue licenses where there is no threat to U.S. national security. Within those confines we will try to make sure that we don't just transfer revenue from the U.S. to foreign firms. Huawei itself remains on the Entity List, and the announcement does not change the scope of items requiring licenses from the Commerce Department, nor the presumption of denial.
ZTE is another example of BIS's strong enforcement activities. Because of the Department's action, ZTE is the most monitored corporation in BIS history.
Due to Criminal and Civil settlements, ZTE has a full-time Commerce monitor and a full-time court monitor policing its affairs, in addition to record-breaking fines. Beyond export controls, BIS works closely with Treasury and other agencies to address national security risks arising from foreign investments in U.S. technology companies. This is pursuant to the Foreign Investment Risk Review Modernization Act, or FIRRMA. FIRMMA updates the rules governing the Committee on Foreign Investment in the United States.
We are working closely with other agencies to implement Pilot Program reviews of non-controlling interests in critical technology companies, and will fully implement the law by February. Since the start of 2017, Commerce has reviewed 662 CFIUS filings, including new declarations submitted under the Pilot Program. CFIUS investigations will rise as we address previously undisclosed investments in U.S. technology companies that may pose national security risks. Further, we look at the entire spectrum of foreign investments for trends indicating when an important nascent technology sector has been targeted. We will address vulnerabilities using our CFIUS authority or export control laws.
Another new initiative underway at BIS responds to the May 15, 2019, Executive Order by President Trump on "Securing the Information and Communications Technology and Services Supply Chain." The Department will issue by mid-October interim regulations for making determinations under the Executive Order to ensure the viability of our IT and telecom providers. We will protect the security of the U.S. data infrastructure. The interim final rule will request input from the public, stakeholders in the private sector, government agencies, and academia. Most importantly, we must quickly identify the most significant vulnerabilities in our telecommunications supply chain and act swiftly to mitigate them.
Finally, we reinvigorated our steel and aluminum industries, whose viability is essential to our nation's national security. The positive effects of the Section 232 tariffs can be measured on the factory floor. The average monthly steel capacity utilization rate in 2019 is 81.8 percent, up from the 77.4 percent for the same period of 2018, and 74 percent for the full year in 2017.Since 2018, at least 30 companies have announced plans to modernize, expand, reopen, or build new steel production facilities in the United States, at an estimated investment of $10 billion. In our essential aluminum industry, the U.S. primary utilization rate increased in 2018 to an annual average of about 49 percent, up from 40 percent in 2017.
We have tracked more than 25 investments in aluminum production estimated at more than $3.3 billion. We have also made significant strides in the exclusions process. BIS has received nearly 109,000 exclusion requests to date. Of those submitted properly, approximately two-thirds have been decided, and the others will be done soon. Seventy-one percent of the exclusion posted have been granted, and 29 percent denied due to the availability of U.S. product.
We have also created a new online 232 Exclusions Portal for companies to more easily submit exclusion requests and review the status of submittals. This new Portal reduces the time it takes to render a decision. We have been making sure the United States remains an economic and military superpower. That is our number one goal; it is why we are working so hard.
I look forward to hearing your feedback about how we can improve further our existing activities and initiate new ones.
I am especially interested in innovative ideas to make sure we continue to strike a proper balance between security needs and American commercial interests as this becomes more and more complex.
Thank you for attending this important event for BIS and the United States of America.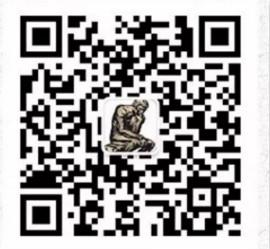 推荐 1
  财新博客版权声明:财新博客所发布文章及图片之版权属博主本人及/或相关权利人所有,未经博主及/或相关权利人单独授权,任何网站、平面媒体不得予以转载。财新网对相关媒体的网站信息内容转载授权并不包括财新博客的文章及图片。博客文章均为作者个人观点,不代表财新网的立场和观点。